2022 is the year many believe the coronavirus pandemic is over.
President Joe Biden in the interview 60 minutes in September. "The pandemic is over," he said as he walked around the Detroit auto show. "We still have a COVID problem. We're still doing a lot of work. But the pandemic is over."
His evidence? "Nobody's wearing a mask. Everyone seems to be doing fine."
But in the week that Biden's remarks aired, about 360 people in the United States were still dying of COVID-19 every day. Globally, around 10,000 deaths are recorded each week. "10,000 is too many, and most of these deaths are preventable," WHO Director-General Tedros Adhanom Ghebreyesus said at a news conference at the time. Then, of course, there are millions of people who are still dealing with lingering symptoms long after infection.
Science news headlines in your inbox
Headlines and summaries of the latest science news articles, delivered to your email inbox every Friday.
Thank you for signing up!
There was a problem registering you.
Those staggering numbers are no longer alarming, perhaps because the statistics were published in two years unbelievable death toll (SN Online: 5/18/22). The indifference to the mounting death toll may reflect pandemic fatigue deep within the public psyche, leaving many feeling that safety precautions are over.
"We're not warning people about fatigue," says Chicago-area epidemiologist Theresa Chapple-McGruder. "We didn't warn people that the epidemic was going to last for a long time, we still need people willing to care about themselves, their neighbors and their communities."
Public health agencies around the world, including in Singapore and the UK, have reinforced the idea that we can "get back to normal" by learning to "live with COVID".US Centers for Disease Control and Prevention's Guidelines raise bar for case counts This triggers blocking (SN Online: 3/3/22). The agency also shortened the The recommended quarantine period for infected people is five daysalthough most people still test positive for the virus and may infect others within a few days (SN Online: 8/19/22).
The changing guidelines have created confusion and put the onus on individuals to decide when to wear a mask, get tested and stay home. Essentially, the strategy shifted from public health—protecting your community—to personal health—protecting yourself.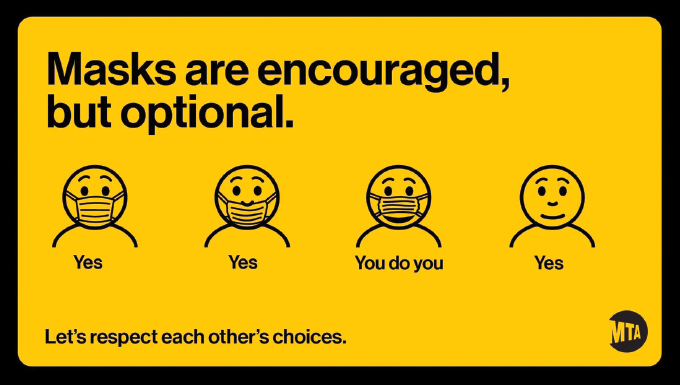 Doing your part can be exhausting, says Eric Kennedy, a sociologist specializing in disaster management at York University in Toronto. "Public health is saying, 'Hey, you have to make the right choices every moment of your life.' Of course, people get tired of that."
Doing the right thing — from getting vaccinated to wearing masks indoors — doesn't always pay off on a personal level. While vaccines are good at preventing people from getting seriously ill or dying from COVID-19, they are not very good at preventing infection.Many who struggled to make safe choices and found success this year COVID-19 avoided by dodgy omicron variant (SN Online: 4/22/22). People sometimes Reinfection — More than once (SN: 7/16/22 & 7/30/22, p. 8).
From astronomy to zoology
Subscribe to science news to satisfy your omnivorous appetite for general knowledge.
These infections may have contributed to a sense of futility. "It's like, 'I tried my best. Even with all this work, I still get it. So why should I try?" says Kennedy, director of a Canadian project monitoring the sociological impact of the COVID-19 pandemic.
Getting vaccinated, wearing a mask, and receiving medication or antibody treatment can reduce the severity of the infection and possibly reduce the chance of infecting others. "We should be talking about this as a community health issue rather than an individual health issue," Chapple-McGruder said. "Nor do we talk about the fact that we accept [of these tools] Far from what we need" to avoid hundreds of deaths every day.
With little data on how far the coronavirus is still spreading, it's hard to say whether the pandemic is ending. Beth Blauer, head of data at Johns Hopkins University, says the influx of home testing is both a "blessing and a curse" in the U.S. Coronavirus Resource Center. These tests give an instant readout, telling people whether they are infected and should quarantine. But because these results are rarely reported to public health officials, the true number of cases has become difficult to measure, create huge data gaps (SN Online: 5/27/22).
The flow of COVID-19 data from many state and local agencies has also slowed to a trickle. In October, even the CDC started reporting cases and deaths weekly instead of daily. All in all, the underestimation of the extent of the impact of the coronavirus is greater than ever.
"We were told, 'Now it's up to you to decide what to do,'" Blauer said, "but the data wasn't there yet to inform real-time decisions."
With COVID-19 fatigue so prevalent, businesses, governments and others must find ways to step up and do their part, Kennedy said. For example, requiring better ventilation and filtration in public buildings can clean indoor air and reduce the chances of spreading many respiratory infections as well as COVID-19. It's a behind-the-scenes intervention, and individuals don't need to waste energy worrying about it, he said.
Bottom line: People may have stopped worrying about COVID-19, but the virus hasn't killed us yet. "We've been in a long, dark tunnel for two and a half years, and we're just beginning to glimpse the light at the end of the tunnel. But there's still a long way to go," said WHO's Tedros Adhanom Ghebreyesus. Say. "tunnel It's still dark and there are obstacles That can trip us up if we're not careful. "If the virus comes back, do we see it coming, do we have the capacity to fight it again?